For more information on HGS-142 Grain Sorghum please contact your nearest Heritage Seeds Territory Sales Manager.
Features
Good cold tolerance
Bright red grain colour
Semi open head type
Suited to dryland and irrigation.
Advantages
Midge rating of 7
Excellent standability
Moderate stay-green (standard spray out practices)
Easy insect control with semi-open head.
Benefits
Credible yields with reliable standability
Profitable sorghum option
Performance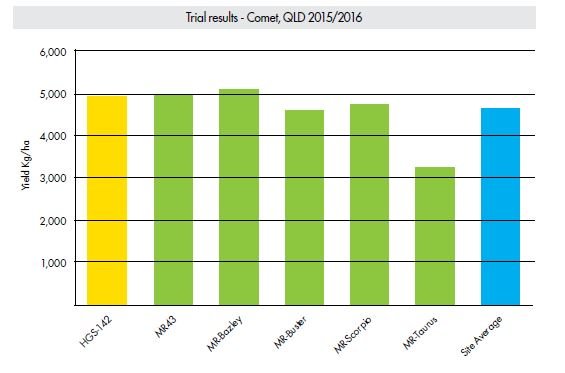 Conducted by Research Partners (Data on other sites available from your Heritage Seeds territory manager).