Features
CRM 119
Conventional hybrid
Suited to dryland and irrigation
Advantages
Improved turcica leaf blight resistance
Tall leafy hybrid suited to silage production
Excellent stalk strength.
Benefits
Very high grain yields with reliable standability
Profitable corn option with very good drought tolerance.
Suitability for dryland: YES
Suitability to irrigation: YES
Market use: FEED GRAIN / SILAGE
Performance
HM-145 performance against PAC707 & site average at 12 locations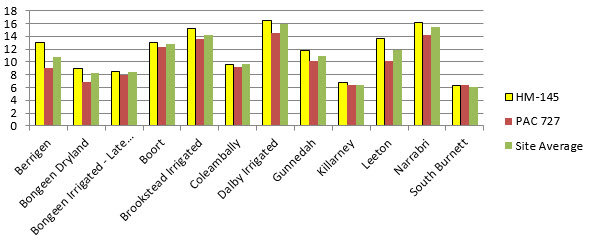 (Full data sets available from your Heritage Seeds territory manager).