TEMPO SETS THE PACE!
Download a copy of the Tempo Italian Ryegrass factsheet.
Strengths
The best in its class
Rapid establishment - setting you up for winter
Highlights
Widely tested and consistently delivers
Strong second year performance when benchmarked against competition
Performance
Tempo has topped 9 out of 12 diploid italian ryegrass trails, beating all leading varieties including Knight, Concord II, Crusader and Asset*.
Tempo has produced an extra 815kg DM/ha per trial, compared with the trial average*.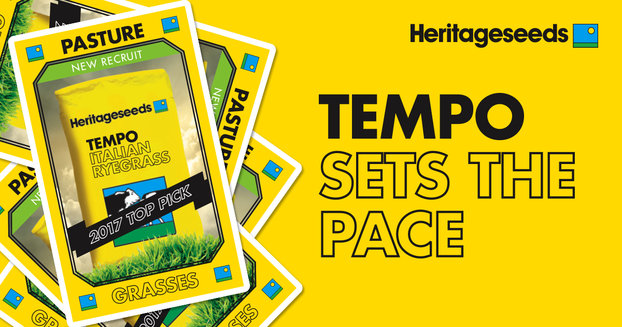 *Tempo trial sites include the years 2013 - 2016 for Howlong (NSW), Lardner (VIC) and Gatton (QLD). Performance data correct at time of printing (January 2017).