FAST FORWARD TO SPRING WITH VISCOUNT!
Strengths
Elite performance in its class
Bursts out of winter faster than peers
Highlights
Animal safe NEA endophyte for improved persistence
tetraploid palatability
Late maturity (+19 days)
Performance
Viscount has averaged 10% more yield than Halo and 7% more yield than Base for early-spring growth.*
So far, Viscount is leading the combined total yield for tetraploid perennial ryegrasses, surpassing market leading varieties such as Bealey, Base and Halo.*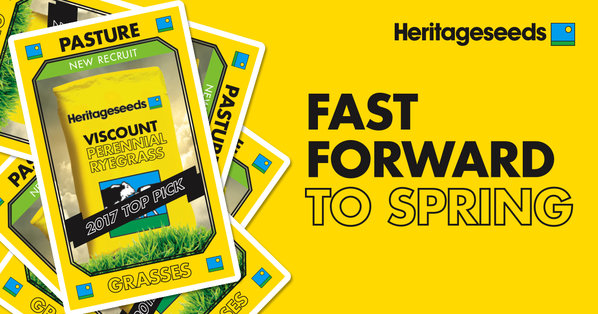 *Yield performance measured by Heritage Seeds at Howlong (NSW) and Lardner (VIC) across 2014, 2015 and 2016 planted perennial ryegrass trials. Correct at time of printing January 2017.