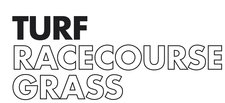 Racecourse grasses are species and blends that exhibit special traits suited to the Australian racecourse industry. Annual ryegrass and perennial ryegrasses are the dominant two species in this section that cover oversowing kikuyu tracks to temperate single stand ryegrasses for southern race tracks.
Striker Trifecta Perennial Ryegrass Racecourse Blend
The Striker Trifecta perennial ryegrass blend includes three of the best. Impact 2 is a finely tillered, later flowering ryegrass that produces excellent spring/summer growth, while Kidman provides excellent growth late in winter/early spring. Together with RPR ryegrass the perfect year round partnership is created.