Monaco Bermudagrass (couch)
(Sowing rate: 0.5 – 1kg/100m2)
Exclusively from Barenbrug, Monaco is continuing the legacy founded by Riviera. The newest release from the Johnston Seed breeding program, Monaco is a synthetic variety produced by the intercrossing of five clonal parent lines. Commercial seed is only produced from the Syn-1 generation which results in superior genetic integrity and seed quality year in and year out. Monaco is excellent for use on golf courses, sports turf, and higher quality lawns. It has excellent density and wear tolerance. Bred for a genetically darker green colour, it also has quicker spring green-up, high fall colour retention, and winter hardiness, Monaco will make a great addition to your landscape!

Download a copy the Monaco factsheet.
Watch more about the future of seeded bermudagrass below.
Maya Bermudagrass (couch)
(Sowing rate: 0.5 – 1kg/100m2)
Rated one of the top varieties in the independent NTEP trials. Maya is a new variety of seeded bermudagrass from Heritage Seeds. In the NTEP (National Turfgrass Evaluation Program) trial (2007 - 2012) Maya scored exceptionally well for improved turf performance, disease resistance, excellent colour and leaf texture. Being a seeded variety Maya will establish into a superior bermudagrass turf and has a wide range of adaptation.
Read more information on Maya here.
Transcontinental Bermudagrass (couch)
(Sowing rate: 1kg/100m2)
Transcontinental represents a new generation of improved turf quality, colour and performance. With improved cold tolerance for winter survival, it has been used in the ACT in a full golf course fairway conversion (Gold Creek) with great success.
Download a copy of the Transcontinental factsheet.
Kikuyu
(Sowing rate: 0.5 – 1kg/100m2)
Turf type Whittet kikuyu is a persistent warm season grass. Whittet is a vigorous spreading grass that will retain its green colour in the absence of heavy frosts.
Pensacola Bahiagrass
(Sowing rate: 3-4 kg per 100m2)
Pensacola Bahiagrass is the most popular variety of Bahia. It has long, slim (narrow) leaves with a root system that can grows to depths of 2 meters. Pensacola has better cold-tolerance than the other Bahia's and excellent drought-resistant with better shade tolerance than bermudagrass. In southern Queensland, it is a major perennial grass weed species in parks and urban open space areas.
Pensacola bahia's ability to withstand drought better than most other grasses makes it well suited to low maintenance areas with limited irrigation. It is used turf situations such as roadsides, lawns, inter rows situations and airports. Seeds can take some time to establish but once established, it becomes a dominant turf species due to its robust root system and dense mat of stolons and rhizomes.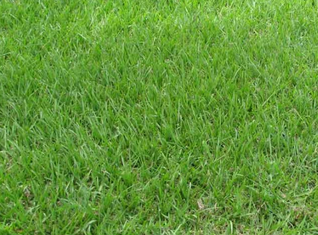 Key Features
Warm-season turf grass – light green colour
Excellent for long term erosion control
Prefers full sun but can handle some shade
Excellent heat tolerance and drought tolerance
Excellent choice for low water and low nutrient situations
Preferred lawn mow height 40-50 mm
Performs well in low fertile sandy soils
Good traffic tolerance
For new seeding turf applications, it is recommended to plant 3-4 kg per 100m2 of Agricote Pensacola at a depth of 5 mm. The recommended planting times are spring through summer, like bermudagrass.